I had one hell of a great day yesterday, October 15, 2016.
At 8:30 AM the exquisite Miss Terry Sullivan and I drove through Roseland taking my time-honored 107th Street to Cottage Grove North to 103rd Street East to Torrance Ave, South to 106th East past Pat Carroll's iconic Crow Bar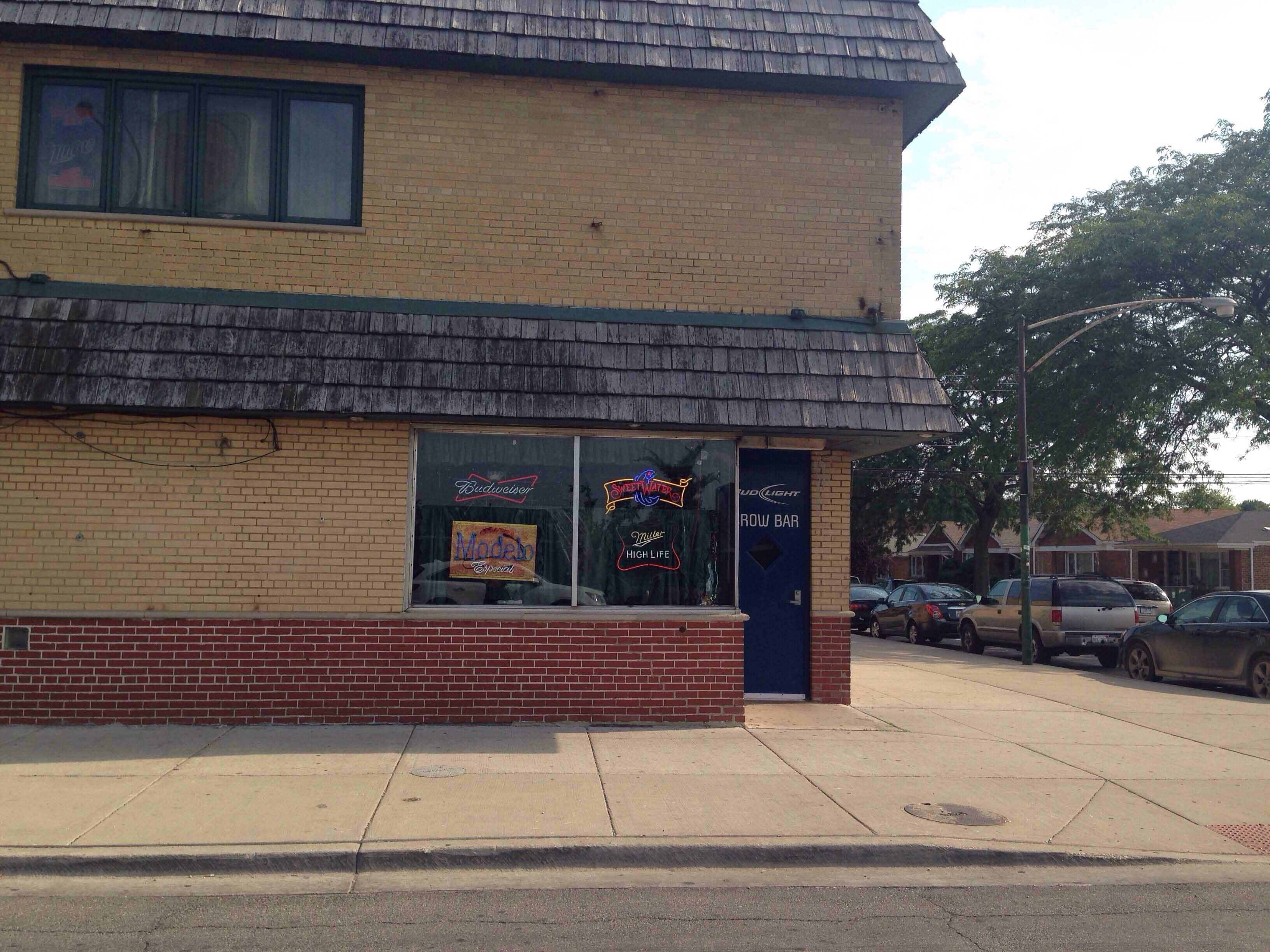 and the mouthwatering Birreria Ocotlon.
onto Indianapolis Boulevard south into the wilds of Indiana and the blue collar Gold Coast of Whiting.
We made it from Morgan Park to
Whiting
in under forty minutes and arrived at St. Adalbert's Catholic Church founded in 1906 by Polish steel and oil refinery workers. Like Bridgeport, there is a National Catholic Church and more than a few Croatian Hussite, Serbian Ukrainian and Russian Orthodox churches every fifty feet. The huge St. John the Baptist Catholic Church was the "english' or American, or Irish church and it dominates the landscape of Whiting/Robertsdale/Hammond along the Skyway over Wolf Lake.
We were guests at a wedding! It was a Tridentine Latin Mass and the music was wonderful. After the Mass we drove south on Indy to Ridge Road and the Polish Discalced Carmelite Fathers Shrine to Our Lady - a maginficent piece of scared real estate that encompasses shrines, chapels, meeting halls, meditation walks, living rosary paths and a banquet hall.
The wedding party was blessed by the Bishop of Gary. We sat with couples from Toronto, Minnesota and the Glynns who live across the tracks from me in Sawmill Lane. There were scores of babies, toddlers and little guys grooving to the tunes. Great food by the way - family style chicken, beef, spuds and vegetables. We took it easy on the portions - I mean I did, as our early evening appointment was looming -
Parker's
in Downers Grove.
We said our farewells to Bride and Groom and all and sundry and headed to 80/94 and the route home - Borman to bishop Ford to 1-57 to 111th to 107th and change our Sunday go-to- meeting duds at Casa Hickey. Quick change and onto the peak of the day - dinner at Parker's and the a concert by Herb Alpert and his Chicago-born bride, the brilliant singer Lani Hall.
Lani Hall hit the switch on my adolescent hormones, in 1966 when she and the strawberry blonde ignited males planet wide when introduced to America by Eartha Kitt!
With Sergio Medez, Lani Hall managed to improve tastes in music among my generation. Brazilian jazz, pop improvements - the Beatles wish their version
Fool on the Hill
was as good as Brazil '66. Paul McCartney is no Lani Hall, Bub.
Lani Hall was the voice we always recognized, but never seemed to recall the person offering it up. Who's Lani Hall? A great lady and married to Herb Alpert.
I never had much love for the Tijuana Brass, though I did love the Whipped Cream album cover. I always thought Herb Alpert's Brass was too Mitch Miller Square - you know - sounds like
Game Show Music.
Wrong.
Okay I have loved Lani Hall's voice for forty years and change and I sniffed at the work of man with whom she has been married to for as long.
This Guy's In Love With Her! More so - she with him!
Last night, I wanted to hear Lani Hall and worried that I would be fogged by
Lonely Bull,
Casino Royale
and stuff like that. Herb Alpert reworks good songs fusing many genres, jazz, pop, hip-hop and innovative flourishes his side men freely work-out beyond the practiced charts.
He and Lani Hall repeatedly used the word Evergreen to connect songs that have worked for generations with people of good natures. The song
Besa Me Mucho
*was said to have been written by a 16 year old Mexican girl, but the tune is one of the
most recorded worldwide.
Evergreen is a connection and it explains Lani and Herb. Get a load of this
Herb Alpert is a fun guy. Alpert laments the loss of good music for inflated bass riffs and idiotic lyrics. He has a deeply sweet nature that pokes fun at himself and a sharply professional musicianship that offers only what people deserve to hear. He respects his craft, his partners, his wife, himself and most of all the people laying down scores of dollars and filling the seats of McAninch Arts Center at the College of DuPage - there was not a seat open for this show.
Herb Alpert founded A/M Records in 1962 with his pal Jerry Moss. Alpert is a genius and an exacting perfectionist on himself. His trumpet work is remarkable. Albert asks the audience to speak up, as do many performers, but Alpert actually means it. He treats the audience with respect and easy good humor. For the opening minutes, Alpert and the three great musicians with him.
Lani Hall was sensational, beautiful, sweet and very much in love his her guy - Herb is a lucky guy.