Sticky Johnson is doing time. He was a neighbor of Leo High School, who always had smile that could light up a room! "Hey, Coach! Hey, Leo Man! Big Win! Go Lions!. . . .got any change? I'm $.30 away from my 40!" Sticky was known to the kids, the coaches and the leadership of our school. Seemed to be a harmless bust-out on threshhold of turning his life around. Sticky could not catch a break. Sticky is doing hard time.
Sticky should not be left out of our latest national conversation about Race. Conversations about Race always seem to occur whenever President Obama has an especially bad week - like
Bibi Netanyahu's Likud v
ictory over the Obama K-Street Commandos (
Jerry Bird's One Voice)
sent to Israel to gum up the elections. Enter Starbucks and Mrs. Star Wars!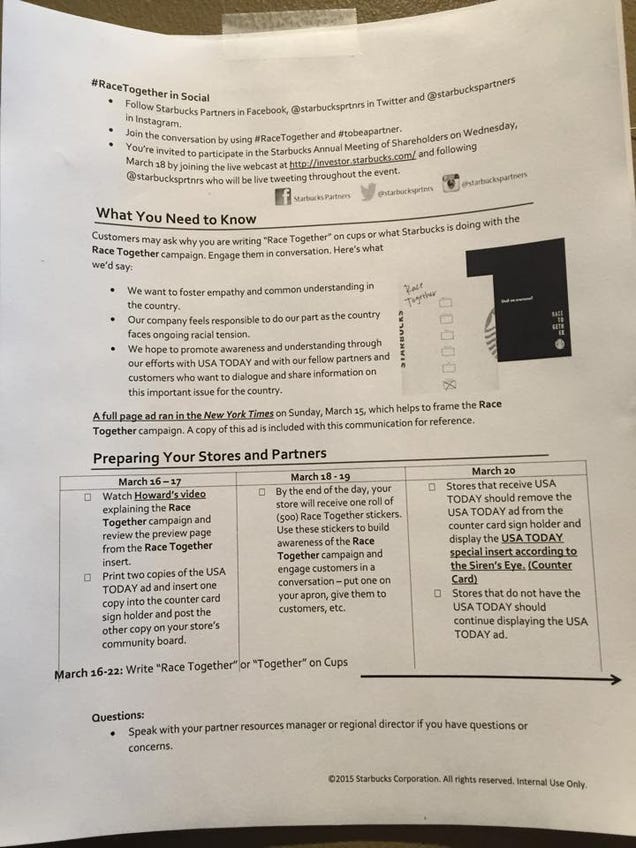 Should have sent Sticky Johnson! In this latest wake of Israeli obstreperousness, the
Starbucks CEO
laid out
Race Together
. . .kind of like One Voice, except racing and not voicing. This gave Chicago's doyen of drivel, Michael Sneed, a great opportunity to pucker up for local monied-powerhouse's keister - Mellody Hobson - Mrs. Star Wars Lucas Museum and Landfill. Mellody Hobson? Is her given name pronouned in the Iberian fashion? MAYOD? Probably not.
Hey, Kids! TRY and find a Starbucks in an impoverished black neighborhood!
T'aint any!
A Starbucks is Chatham Heights home to septuagenarian Civil Rights activists, retire CPD Commanders and Bankers B Starbucks Hyde Park Lite just east of Clarence Darrow's ashes and C BUCKS in tony Hyde Park Peoples Republic of Obama
Starbucks, Mellody Hobson, David Axelrodian Grassroots and a Likud Victory in Israel can mean only one thing - It's Time for another National Conversation About Race.
As the Director of Development for an overwhelmingly African American place of learning, I take a back seat to no one when it comes to smooching the rumps of already generous folks - most of them are old white guys.
However, I have not been able to guilt people who came by their riches through political pay-to-play and strategic investment of capital in former slum property to send as much as a nickel over to the school on Sangamon. Much shame to me. Most of my failure is rooted in an inability to match flim-flam with faith and guff with gelt.
You see I am no Desiree Rogers, Mellody Honson. Elzie Higgenbottom, much less Robert Redford, a Michael Moore, or a Cullen Davis. White, or Black, my soul recoils from a huge of pile of . . .bunkum.Not so the media, especially butt-munchers like
Chicago Sun Times gossip maven Michael Sneed
The talk of the Twitterverse Wednesday began with a cup of Starbucks that brewed up a storm on social media.
And it was Chicago's own Mellody Hobson — a financial whiz who is president of Ariel Investments and an African-American member of the Starbucks board of directors — who may have started the coffee brewing.
Well, ShhhhhhhheeeeeeeeeeeeeeeeeeeeeIIIIDDDDDDDDD, Sneed, It might have been Me! I could have been Eddie Carroll of Carroll Roofing! You know people say that Eddie came up with the idea of the spitlless harmonica.
The Harmonica Lewinsky!
Really. Honor bright.
Race together?
Why, it just might have been Sticky Johnson, who is doing time for breaking into Leo's buses for the
catalytic converters
and pistol-whipped Mr. Haywood, our mechanic, when he came out and caught Sticky, a Section a Housing Alumnus who was staying with friends in an apartment on Sangamon. It just may have been Sticky who
may have started the coffee brewing.
Sticky!
Speak on it, Son!