"Am I embarrassed to speak for a less than perfect democracy? Not one bit. Find me a better one. Do I suppose there are societies which are free of sin? No, I don't. Do I think ours is, on balance, incomparably the most hopeful set of human relations the world has? Yes, I do."
― Daniel Patrick Moynihan
I got into journalism not to be a journalist but to try to change American foreign policy. I'm a corny person. I was a dreamer predating my journalistic life, so I got into journalism as a means to try to change the world.
SAMANTHA POWER, Salon.com interview, Feb. 18, 2008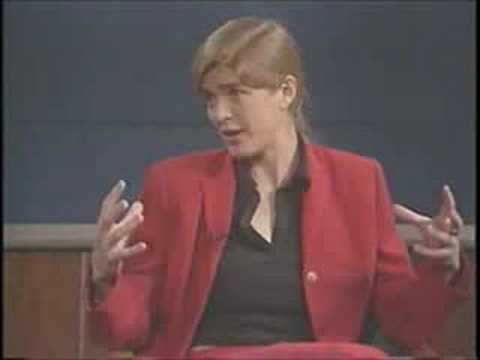 President Obama just doubled-down on folly. He took Susan Rice out of the reach of Congressional scrutiny for any future transparency over the Benghazi massacres last September 11th with an appoint to White House National Security Chief and the nomination of Samantha Power to replace Rice as UN Ambassador for the United States.
President Obama does not break wind without the full and roaring approval of Valerie Jarrett, White House Ministress Without Portfolio Foreign and Domestic. Ms. Jarrett is a Chicago Slum Property Venture Capitalist and someone the newspaper purse-puppies say is really smart. Personally, I don't think Ms. Jarrett could make change without a committee of Alumni from University of Chicago Lab School.
That said, the President trotted out his choices:
Swell. Susan Rice will stay hidden but the OXfAM Anti Semite Ms. Power will buck and wing her way through the nomination process.
Ms. Power helped craft the Libyan mess and the subsequent Benghazi massacre. Ms. Rice talked the talk.
Ms. Rice will do exactly what the Slum Dog Millionaire Jarrett tells her to do, but Ms. Power (Mrs. Cass Sunstein) could be Pandora in pumps for the Administration and world affairs, because she speaks her mind and heart. Samantha Power is in it only top transform America from a world power and moral force into a pinata for Third World fascists who use the war on genocide in order to annihilate Israel and its allies. Ms. Power's war on genocide is the Wannsee Protocols for the Muslim Brotherhood - stop the killings only if it leads to the killing of Jews.
The Irish are strange creatures - loyal,spiritual, generous, lyrical and compassionate; Informers, atheistic, petty, bigoted and selfish. For every Kevin Barry there is a Gypo Nolan, for each Edmund Rice there is a Lord Haw-Haw, for a Daniel Patrick Moynihan, we now a have Samantha Power.
Daniel Patrick Moynihan was the greatest Irishman of the last century, in my opinion, scholar, poet-bartender, patriot, statesman and the greatest orator of the times and the man could work a beer glass. Most of all, Daniel Patrick Moynihan was Mick enough to able to waltz through a cow pasture on dark night without soiling his brogans. He like most Paddys knew his meadow muffins from mayonaise. He was America's Ambassodor to the UN and Israel's champion.
I always thought that Barack Obama was most inadequate to be President. A back-benching Illinois State Senator should have been the apex of his resume. The nomination of this pedigree'd Turkey-bird*, Samantha Power, to a UN chair made sacred by Narrow Back Paddy Moynihan's rump is proof positive.
*Turkey-bird - endearing term for for Salt Water Irish, FBI ( Foreign Born Irish) - 'His Ol' man was born in Galway . . .a Turkey-bird,'
Narrow-Back - An empirical observation that Americans born of Irish Descent do not work as hard as their bog-trotting parents - ' See Thim Narrabacks in the Aran Jumpers this time a summer, Declan? Jaysus they're a shower, so.'