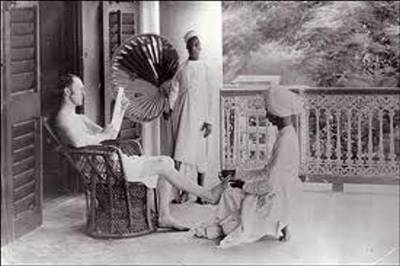 I was having a wet-on the terrace, after padding the hoof in my parish, when I noticed a
pukka sahib
from down the quad , who had recently gotten the chuck at work and had moithered the neighbors with his yowling.
The Traps from District 22 had set upon the Topper and determined to take the Old Sweat, who was obviously off his chump, on the peg.
Ichabod!! No pother to me Old Boy. I'll just chat up the God-Wallah at
Sacred Heart
about this bother on Sunday next and hand sketch it down in my moleskin notebook.