"I am proud of this effort which makes it easier for our City agencies to crackdown on illicit massage parlors as well as identify some of the most vulnerable victims in our communities. This ordinance reduces barriers to inspecting these illegitimate victims and mandates preventative measures. Not only will we make our communities safer, but we will also provide the opportunity for legitimate small business growth in Chicago," said O'Shea.
Ald. O'Shea seeks to rub out massage parlor abuses: Fran Spielman Headline Sun Times
I know of no massage parlors in Beverly, Morgan Park, or Mount Greenwood and that is a pretty good sized chunk of Alderman Matt O'Shea's 19th Ward. Matt O'Shea wants to hurt human traffickers who supply some massage parlors with children. Fran Spielman of Chicago Sun Times ridicules this good work.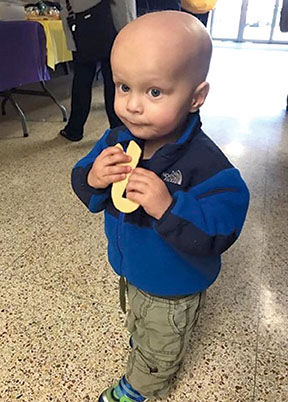 On Sunday, I chatted with the Alderman as he directed a blood and bone marrow drive at St. John Fisher Parish for two year old Beau Dowling. As I read the questionnaire for donating to Life Source, O'Shea assured me that he would help me with the more difficult words like "injections and vaccinations" - He went to Mount Carmel, by the way. We did not discuss his proposed ordinance to levy greater fines and fees upon operators of massage parlors who benefit from human trafficking.
Human trafficking is slavery.
When I worked at Leo High School in late 1990's, the now abandoned and massive motel on the east side of Halsted between 83rd and 79th Street was home to a score of 15-18 year old Eastern European girls enslaved by pimps, drug dealers and the politicians who protect them. These girls worked Racine, Vincennes and Halsted and were at death's door. They were carefully guarded by armed men. Leo Principal and President Bob Foster made some powerful noise with the 17th Ward and the command at District 6. The Hotel was shut down.
Enslaved girls, very few Caucasians, continue to work Racine, Vincennes, Halsted, Ashland, Loomis & etc in Zip code 60620. No central headquarters. The clientele continues to be a Rainbow of diversity - white working men, black entrepreneurs, Hispanic Padrones and I have even spied the odd Asian gent 'looking for love in all the wrong places.'
The massage parlor seems to be more of a suburban phenomenon to me. Where I live, high school romances blossom into families connected to a house of worship. The 19th Ward is pretty unevolved and not very HBO. I have no doubt that various sins of the flesh get sampling here and there, but for the life me it is not a norm. Mr. Spaulding, Mr. Talman, Mr. Washtenaw and Mr. Rockwell don't frequent sex spas; they go to Hinky Dinks, Cork & Kerry, Harte's, Dingers, McNally's, Hippos and TR's. Horizontal refreshment, not so much; liquid refreshment - Hell, yes.
However, people who live around a church seem to appreciate children from birth and very often through adulthood.
All children matter-
black, Asian, challenged, boys, girls and uncertain. That is why Matt O'Shea had a more than husky crowd of blood donors this past Sunday.
Human trafficking pisses off parents. Matt O'Shea introduced this City ordinance even though the 19th Ward is a Massage Parlor Desert. Matt O'Shea is what an elected official should be - a hard working neighbor who respects the people who vote for him. He is a vanishing breed.
Why would Fran Spielman and the Sun Times editorial board make a sophomoric joke of O'Shea's ordinance?
Massage Parlors where the happy endings take place are hilarious? Dreamers forced into prostitution and drugged numb make great snark? The concerns of a Breeder Catholic whose Ward does not even have a massage parlor are ludicrous?
All of the above. The same giggling snobs who have crashed journalism into the loam and made Donald Trump more than palatable to traditionally Democratic voters like me, get approval in hipper quarters of the City. Here are some comments found in DNAinfo Chicago:
abby1997 May 22, 2017 "Nothing else better to go after"
con-man May 22, 2017 "Damn it, gone are some of my favorites. I was so "happy" with their service!!!
jackie-rose May 22, 2017 "This is stupid, I doubt anyone working there was being trafficked. But the definition has been expanded to include consenting adults. Doesn't bother me if it's happening behind closed doors."
SteveTheCubsFan May 23, 2017 "This is definitely not a priority for our city. What a complete waste of police manpower. We would be better served if they went after all the idiots that endanger people's lives everyday, while trying to drive and use smartphones. Better yet, how about the gangs, guns, and theft that is so rampant throughout the entire city? Go back to Beverly. What a grandstanding a**.
How about them gangs, guns and theft, SteveTheCubFan? Sounds like this tulip is all aboard for that Textalyzer ordinance.
Tres Hip!
That was from DNAinfo Chicago, mind you.
The Sun Times
ditched commentary long ago. They give opinion - they do not require yours.
Matt O'Shea is a very good Alderman. He is a great elected official.
Fran Spielman works for the Chicago Sun Times.