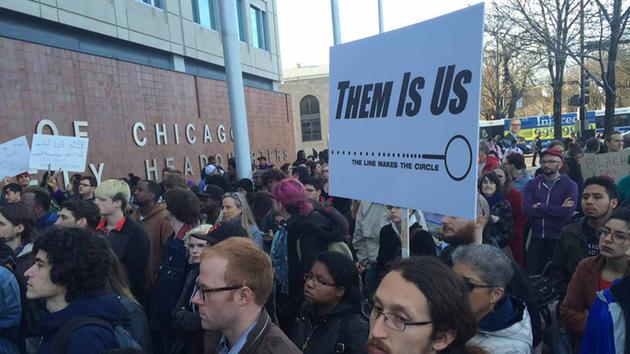 One of the benchmarks for being a
Chicago Street Guerrilla
is poor eye-sight, bad haircuts, way too much self-esteem and pink skin.
I talked to my Leo Men in van on the way to school this morning about last nights ISO SRO Taking Back of The Streets in Solidarity with Baltimore.
They remarked on whiteness of this the political theatre on 35th Street. They can all feel very good about their feelings; it sure beats the hell out of actually doing something to make things better.
I'd expect no less from Chicago's elite as the hit the street.
Chicago, where bullshit is king and Rahm is the Mayor.